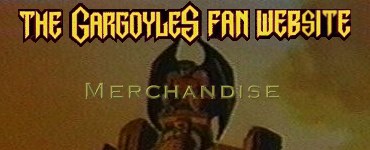 Gargoyles Merchandise
RoseArt
---
Gargoyles Activity Case
Once again, RoseArt had a good idea and bad follow through. The stencils ripped when I tried to seperate them. They didn't give any instructions what-so-ever. I mean, do I use the stone paint to dip the sponges in or do I use it to paint? Or both? And why didn't they give you more colors to chose from? This case also didn't give as much blank paper as the Designer Desk did. But, the sponges came out of the molds well with minimume hassel. So, if you wanna get this, know what you've getting into before you fork over your money.
---
Gargoyles Designer Desk
RoseArt had a good idea with this toy. The bad thing is that they had a terrible follow through. They don't give you enough differant colors to color all the scenes they give you. Also, the stencils didn't come apart well at all, and they ripped. But, the desk would be great for kids and the roll paper could keep them happen for hours. So, if you buy it for that, you'll get your money's worth.
---