The Gargoyles fans Website staff - past and present
---
Old website staff
Chief Web Guru
Chris Rogers
WebMaster
Former primary HTML coder and general dude-about-the-Web. Started the Gargoyles Fan Web Site in November, 1994. Rapidly became overwhelmed by the responsibility he just made for himself and sought help. Most staffers came and went, but a few hung around. With the rapid success of his business and the imminent stagnation of the Gargoyles Fan Website looming over him, a final desperate cry for help was made to a few hearty and trustworthy individuals. New life was soon breathed into the site. Has been a webmaster as long as the term has been in existance. Many new sites, and fun things are underway, and you're all invited to have a seat and join in! Believes strongly in the Internet as a tool for breaking down social, economic, cultural, and political barriers. Oh, likes Cheesy Poofs, too... ;-)
---
Scorch
Steve Avery
Backup TGS Reviewer, Doer of Unusual Stuff
Scorch is a weasely character who has a rather permanent attachment to the chair in front of his computer. He likes to read, especially classics like "Of Mice and Men" and "The Adventures of Huckleberry Finn," but unfortunately has no book shop or (useful) library in his town. So he turns to the Garg. fanfic archives and TGS. When not on the Internet, he writes his own stories (albeit rather unsuccesfully at times), and participates in the most violent sports he can find in his town: high school wrestling and paintball.
---
The Traveller
Niki Boultinghouse
Episode Synopsist
---
Participles
Adam Cerling
Episode Synopsist
---
Toronto
Kenneth Chisholm
Keeper of the Character List.
---
DumlaoX
Brian Dumlao
Co-Manager of the site, Keeper of the Backup Disk, TGS Summarizer, and Doer of Stuff
Born and raised in the great city of Los Angeles, California, he currently goes to UCLA and is a Biology Major. At the age of 19, his hobbies include movie watching, the entertainment industry in general, computers, music, video games, television, communicating with his significant other in Sudbury, Mass., and sleep :P No one favorite movie, though The Rescuers Down Under was watched close to 40 times. No favorite musical genre though Rap and R&B ranks high on his list. Favorite TV shows include Gargoyles, ReBoot, Dawson's Creek, MAD TV, 3rd Rock From The Sun, and several others. Aside from working on this website, he spends his other working hours in work involving The Gargoyles Saga.
---
The Green Baron
Thomas M. Logan Forsyth
Top Ten Organizer and Designated Web Surfer and Link Checker
Thomas was born, raised, and currently attends College in New Orleans, Louisiana. Recently, he has just transferred from Christian Brothers University in Memphis, Tennessee to Loyola University New Orleans. He is an Economics/Finance Major. His hobbies include Internet, television, politics, Gargoyles (that should be a given), religious debates, and anything controversial, though people still claim he needs to get a hobby. Socially, Thomas belongs to the Professional Business Fraternity of Delta Sigma Pi at Loyola, though that's about it, unless you include Station 8.
---
Phoenix
Gabriel Guay
Episode Synopsist.
---
Sheela na Gig
Leigh Ann Hussey
Episode Synopsist.
---
JEB
JEB
Keeper of TGS Release Dates
---
#1 Gadget Hackwrench Fan
Juan F. Lara
Writer of episode reviews that would make Siskel & Ebert jealous.
Juan F. Lara was born on August 16, 1969 in Lima, Peru. But his family emigrated to the United States only a month later. Juan is now an American Citizen, with his family's permanent address in Miami, Florida and his current address in Austin, Texas, where he attends graduate school in physics at the University of Texas at Austin. Juan changed from a kid that likes to watch cartoons to an animation fan in 1981-82. In those years the two feature films that he considers the best cartoon films ever ( "The Fox and the Hound" and "The Secret of NIMH" ) came out. He became a fan of Disney TV animation with "Chip 'n' Dale: Rescue Rangers" in 1989. After Disney TV had a two-year slump from 1992-94, Juan anticipated a rise in quality with "Aladdin". So he started reviewing Disney TV shows from "Aladdin" on to maximize their visibility. After "Aladdin" he moved on to "Gargoyles" which became instantly popular in the usenet groups. Chris Rogers liked his reviews he asked if he could put them in his new "Gargoyles" page, bringing him fame and recognition. :-)
---
Raptor Woman
Stephanie Lostimolo
Web Page Art Consultant and Maker of Really Cool Pictures
---
MeekosGirl
Reviewer of Gargoyles Merchandise.
Don't you wish you had my job???
---
MacBeth
Scott S. Mercure
Comics Reader and Episode Synopsis Writer.
Yet another person that found the love of his life thanks to this homepage.
---
Mandolin
Amanda Ohlin
Proofreader, Doer of Stuff
Born and raised in Maryland, Amanda has been trying to do too much in too little time for years. She somehow got into college and is now driving her poor roomate crazy while considering English or Computer Science as a major/minor (i.e. the subject that drives her insane first becomes the minor). Her interests include writing, web page work, sketching, and occasionally attempting to act. She likes alternative, rock/pop, classic rock, some R&B, and 80's movie soundtracks.
---
Blaise
Joshua Poole
TGS Reviewer: Dark Ages, Pendragon
Joshua W. Poole (Blaise), enjoys stories, which is why he reads and watches movies, plays, and TV shows. He also enjoys being a part of the story, which is why he acts in plays, and plays video games. His favorite books include the works of J.R.R. Tolkien, and the "Dragonlance" and "Death Gate" sagas by Margaret Weis and Tracy Hickman. His fav shows include "Gargoyles" (duh) and "The X-Files." Favorite movies include...pretty much about everything he's ever seen (except "Batman and Robin" which he wishes to wipe out of being). Fav video games, too many to mention. He hopes to someday be a professional actor, but for now spends his time in community plays, and on the Internet with other "Gargoyles" fans. His moniker, Blaise, is taken from a wizard who is Merlin's tutor in several versions of the Arthurian Legend.
---
Shogun Raptor
Shogun Raptor
Top Ten Organizer
---
Kid at Heart
Jeff Reid
Collector and Reviewer of Gargoyles Merchandise.
---
Tim
Tim Reynard
Credit Master and TGS Reviewer
---
Afrit
Stephen Ritchie
The Guy Who Made the Current Episode List Possible With His Satellite Dish.
---
No Web Name Needed
Ray Schaff Jr.
Episode Synopsist.
---
Laudre
Sean Simpson
TGS Reviewer: Timedancer, Pendragon
Laudre is a carbon-based lifeform living on the third planet of a medium-sized yellow star at the far end of an arm of the Milky Way galaxy. He exists on a nitrogen-oxygen atmosphere and has an internally regulated body temperature. He has a taste for Masamune Shirow manga and the anime made therefrom, Terry Gilliam films, anything by Neil Gaiman, science fiction and fantasy novels, Loreena McKennitt, blues and jazz, Michael Whelan, Salvador Dali, and, of course, Gargoyles.
---
The Famous Lorax
Lori Summers
Episode Synopsist.
---
Paradox
Chris Taylor
Proofreader
---
Debbie
Debbie Tieh
TGS Reviewer: Gargoyles
"Debbie Tieh, English major @ UC Berkeley, Garg fan since the first time it aired. I've been really quiet during the big net movements--Demeter's the only one who knows me because I've put some much input about her sound archive (that, and we're big Buff the Vampire Slayer fans)--I've just been mostly reading Avalon Mists, the occasional fanfic (it was actually Aaron Ziegler's "I'm Sorry" that turned me to fanfic and how I heard about TGS in the first place) until I got addicted to TGS but I'm finally coming out of my shell! Uh, insomiac so I'm a World News Now fan by default ;), big X-Files and Buffy fan too ... "
---
Merlin Missy
Melissa Wilson
Co-Dependent, er Manager of the Site, HTML Coder and Doer of Stuff.
Merlin hit the Net in October 1992 and is still waiting for it to hit back. She wandered aimlessly, searching for fellow obsessives, until one day, she discovered this thing called "fanfic." She's written more stories than she'll admit, and is absurdly proud of the fact that something she wrote has the oldest date in the archive here. When she's not coding, playing tag in chatrooms, or begging people to join the staff, she can probably be found somewhere in Missouri or Ohio, hunched over her keyboard cackling quietly to herself.
---
Lex
Lex Wyvern
TGS Summarizer, Author Spotlight
---
New website layout
Guandalug la'Fay
Andre Meiske
Gargoyles Fansite coder, PHP guru
The new website design courtesy of Nightstone Systems
Important note:
This website has been archived from the original Gargoyles Fans webserver to save it from deletion and is no longer actively maintained. The site is only provided for historic reasons.
Information concerning GDPR
This site no longer accepts new signups for any current or former services that require(d) registration. The site does not collect any personally identifyable information through tracking, browser fingerprinting or the use of external servies like Google Analytics, social media links, et. al.. No personally identifyable information is shared with 3rd party entities unless legally obligated to.
The site is hosted on a webserver that creates access logfiles containing the visitor's IP address along with date and time for the pages visited. These logs are gathered to ensure the secure and stable operation of the webserver only. These logs are not shared with any 3rd party unless legally obligated to and are automatically deleted after legally justifyable retention period.
For any inquiries concerning this archived version of The Gargoyles Fans website, please contact the Nightstone Systems team.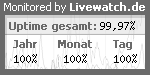 Servermonitoring mit Livewatch.de
---
Special Thanks To:
Disney and Buena Vista Television for creating the show and not kicking up a fuss about the home page.
Greg Weisman for sharing his tremendous vision.
Michael Reaves, Lydia Marano, and many others at Walt Disney Television Animation for their positive comments.
Steven Back, owner and operator of Castle Network, for allowing us space and bandwidth on his server for two years, whom I can never repay fully for his generosity.
Stephanie Da Silva and all of the Ranger List members for helping get the page started with information and ideas.
All of the fans of the show for their praise, comments, and contributions to the site. You guys make this worthwhile. Thank you.