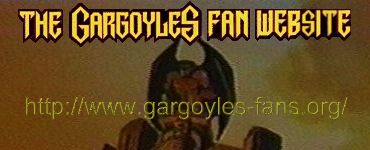 Wisper's Top Ten(??) Lists
Top Eight Things Puck (Owen) Will Have to Give Up Now that He is Training Fox and David's Son:
Soul transformation 101 (Duh!! He's already done that).
Popping out of mirrors.
Changing the city's people into gargoyles and vice-versa.
Going to Avalon (He was banned forever).
Making Demona mad unless he is training Alex while he is at it.
Causing chaos in the human world at will.
Those clothes (Help him get back on the fashion train pleasssse).
Owen is Puck. Get rid of the stone hand!
---
Top Seven Things David Is Going To Have To Put Off Now That He Has a Son:
Destroying the Gragoyles (After all, they saved his son).
Taking over the world
Cloning
Flying around in that exo-suit. What if it runs out of gas?
Finding a way to live forever (I've got that figured out. Ask the Wyrd Sisters for it).
Playing chess with Fox. That gets a little deadly
Fighting with Oberon. Enough said
Wisper