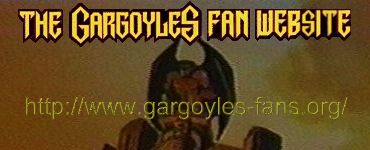 Johnny's Top Ten List
Top Ten Things That Baffles the Mind:
Angela skin is purple like Goliath. There's nothing that resembles Demona!
How many pounds of stone does a gargoyle shed, every night he wakes up.
What does Elisa and the gargoyles do with their stones, throw it in a garbage bag?
The gargoyle clothes turns to stone?
Macbeth does not have a Scottish accent.
Goliath was not named after a place in New York.
When the gargoyles were turned into humans, what determines the color of their skin?
Thailog is not purple like Goliath.
Why can't any strong winds knock a gargoyle off of the tower while they are stoned during the day?
If Macbeth or Demona were decapitated, how would they be able to survive?
Johnny Wu