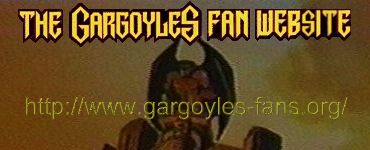 Andrew's Top Ten List
Top Ten Things Overheard at the Xanatos Enterprises Personnel Office:
"No, we do not think the company uniform resembles 'Captain Power and the Soldiers of the Future'."
"Don't worry about the medical plan. No one has lived long enough to collect."
"Remember: ALWAYS let Mrs. Xanatos win two out of three."
"You know, this is the 100th time this month we've had to submit a claim for 'injured by falling rubble' to Worker's Comp..."
"You're the new guy, huh? A little tip: keep looking up. It comes in handy."
"I'm sorry, but you need six months seniority before you can check out the death-ray."
"Yes, genetically-engineered fangs are covered under the dental plan."
"Violation of our non-smoking policy is punishable by summary execution."
"We'll be deducting a month's salary from your paycheque. I don't care if you had to escape the 10th century--tardiness will not be tolerated!"


and the number one thing Overhead at the XE Personnel Office is:

"Actually, good aim is not a prerequisite for the job."
Andrew Weitzman